How to Delete a Flickr Account:- Flickr is a social media website where registered users can look for and share photos for free on their computer. We just got an email from one of our readers saying that they want to delete their flickr account. After learning more about this topic, we found that many users are closing their accounts because they are getting too much spam email or they are using other platforms to share pictures.
How To Delete Flickr Account
If you only want to delete this account because it sends you junk emails or newsletters, you can stop receiving their emails by marking them as spam in your email account or hitting the "unsubscribe" button at the bottom of each email. If your reason isn't one of these, I'll tell you how to delete your account from their records for good.
How to Delete a Flickr Account Permanently: Step by Step
How to Delete an Account: Flickr used to be owned by Yahoo, but it is now its own service with its own way to delete or remember an account. To view the User Deletion Page, you must be logged into Flickr. Be aware that the deletion is final, so if you haven't saved up any photos or movies, you will lose them forever.
Use one of your devices to open the Flickr app.
Use your Yahoo login and password to log in to your Flickr account
If you delete your Flickr account, all of your posted pictures and account settings will be deleted, but your Yahoo account will still be there.
If you have a Flickr Pro account, you'll need to stop it first to avoid getting charged by mistake.
In the upper left area, click on "You." This will take you to a site.
Then, click "Camera Roll." This will help you open your account.
Save any shots you want to keep on your computer. To do this, choose the pictures you want and then click "Download" in the menu at the bottom of your screen. When you delete your Flickr account, your pictures will also disappear.
You can also click "Select All" next to the date the pictures were taken to download more than one.
If you don't want Google to save your Flickr pictures, delete the ones you don't want to keep.
Deleting your Flickr account also deletes your pictures, but sometimes Google saves and shows screenshots of erased pages. If you delete your pictures before closing your account, they won't show in the archived screenshot.
When you are finished, click "settings"
Then, move down until you see the "Your Flickr Account" option.
At the bottom of the page, you'll see a link that says "Delete your Flickr account."
When you click on it, it will ask you for your Flickr login.
Click next once you've put in your Flickr password.
Then click "Yes, I understand completely."
On the next page, you'll have to confirm that you want to delete your account.
Then click "Delete my account"
Your account will never be used again.
Enter your account information and try to sign in to make sure this process worked.
After you delete your Flickr account, your login information shouldn't work anymore.
It's easy to get rid of your Flickr account. Follow the steps below after logging in to your account.
Delete Flickr – Website – Slides & Instructions
Step #1:
Click here to open Flickr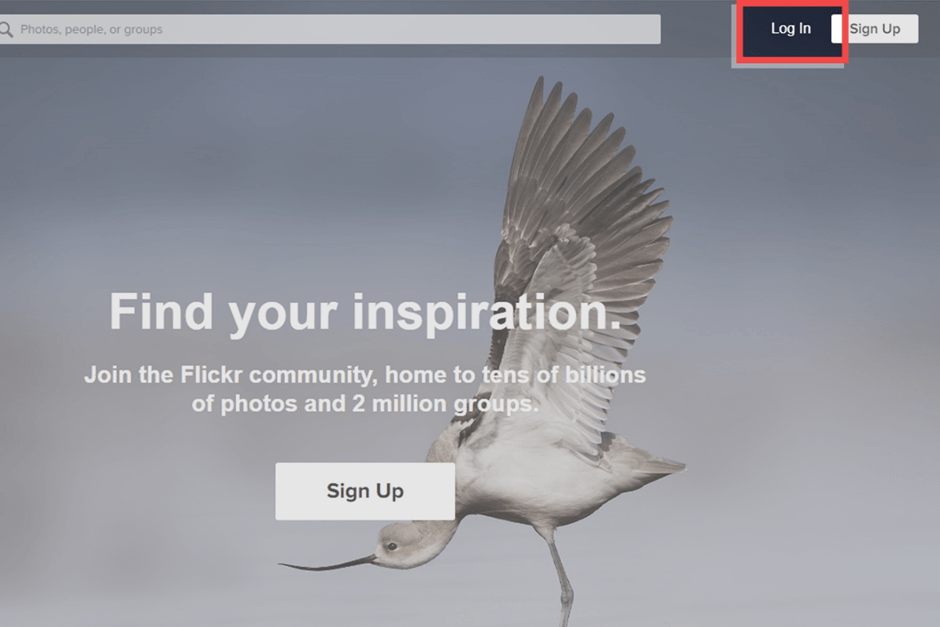 Step #2:
Click the profile icon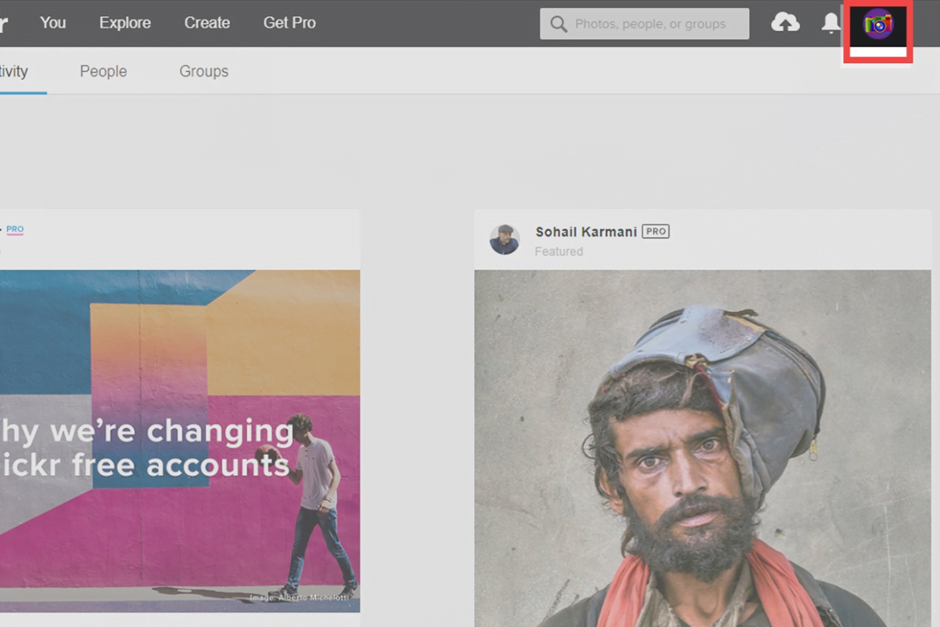 Step #3:
Click settings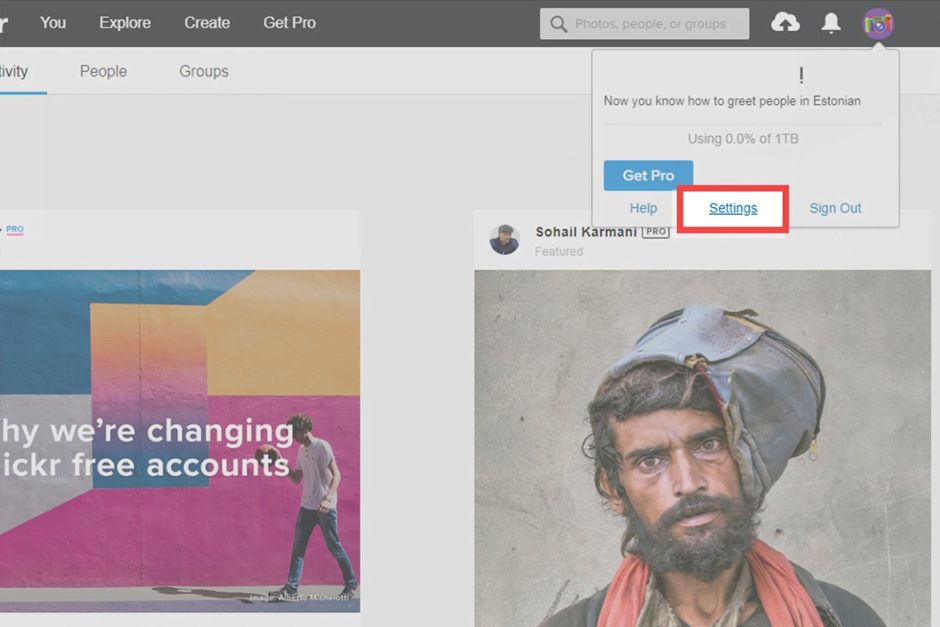 Step #4:
Click delete your Flickr account
Step #5:
Click ok next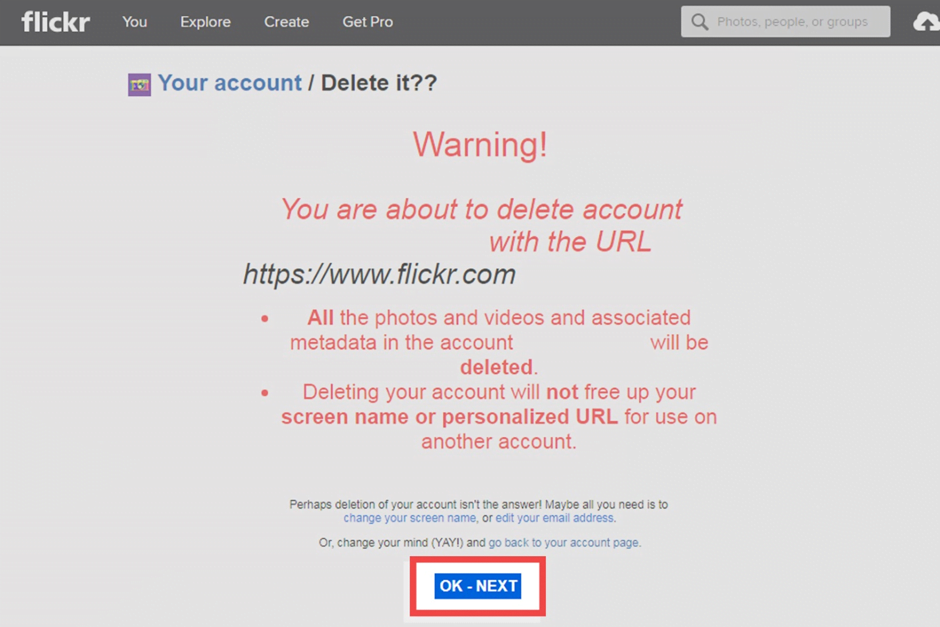 Step #6:
Click delete my account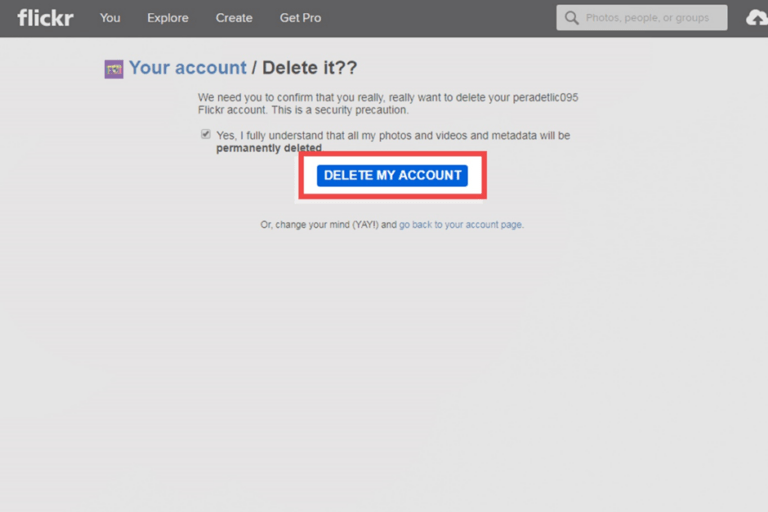 Step #7:
Congrats! Your account has been deleted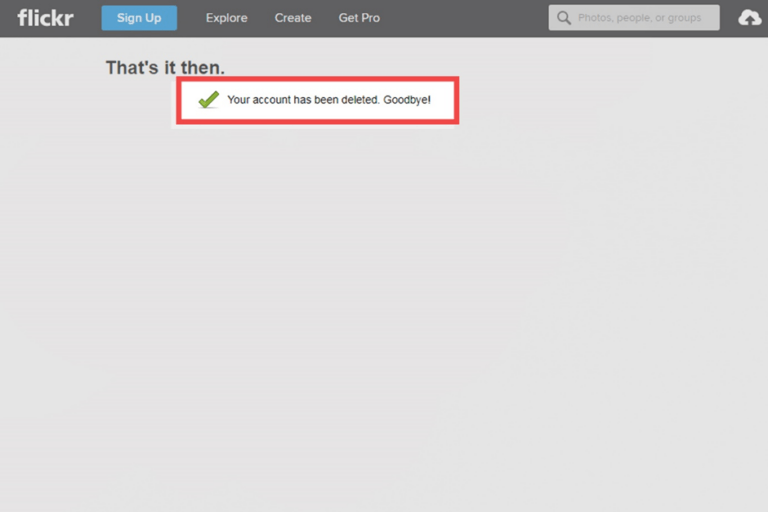 If you