You can send money worldwide with a CIBC wire transfer in certain circumstances. This page will discuss the procedure and costs.
CIBC Global Money Transfer
Customers of CIBC can complete these transactions in the closest branch, but they will first need to get some data from the recipient. Continue reading so that you can learn about a way that CIBC offers to transmit money internationally and online.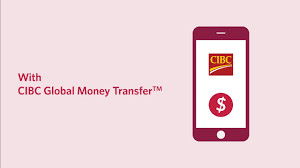 How to send a wire transfer using CIBC
As previously stated, CIBC only accepts wire transfers made through one of its banking institutions. You will need to speak with a representative once you arrive because you cannot do it online. Additionally, you must obtain the beneficiary's financial details. Which are:
Full name, address, and account number of the beneficiary.
Name and complete address of their bank.
Number of institutions.
Transit reference.
It identifies a particular financial institution using the SWIFT or BIC code.
You may also require a routing number depending on where you are transferring the money. As an illustration, whereas the US uses ABA or Fed Wire, European nations utilize IBAN (International Bank Account Number). Ask about it while speaking with the beneficiary's bank to be certain.
How much does a CIBC wire transfer cost?
Your sending amount will determine how much it costs to send CIBC wire transfers:
When transferring $10,000 or less, the service charge is $30.
$10,001 to $50,000 = $50 service charge
Any sum above $50,000 carries a service charge of $80.
However, receiving wire transfers into your CIBC account will cost you C$15 per transfer plus any potential currency rate spread. We advise you to confirm this with your bank representative as additional correspondent bank fees may apply.
How to send a free wire transfer with CIBC
CIBC Global Money Transfer is a different option if you're trying to send money internationally. It is identical to a wire transfer, except you may complete one online without paying a charge.
In contrast to wire transfers, which take between 3 and 5 business days, you may send money to more than 120 countries, and it often reaches within 1 to 3 business days. Using this function:
Click on Global Money Transfer after logging into CIBC Online or Mobile Banking.
Next, enter the recipient's details and the amount you wish to transfer.
Select the account from which you wish to send the money, then click Submit.
Despite the fact that this approach is superior to a standard wire transfer, you may only send a minimum of $100 and a maximum of $30,000. Wire transfers provide you a wider range, but keep in mind that there are still costs involved.
How to accept a wire transfer from CIBC
We'll now provide you an illustration of how to get a wire transfer as a CIBC client:
Both your name and address must match what is on your statement.
The institution code for CIBC is 0010.
If you log onto Online Banking and search for the number related with your deposit in your accounts, you can see the transit and account number.
The format is xxxxx-yy-yyyyy, where y is the account number and the first five characters (x) represent the transit number.
CIBCCATT is the SWIFT BIC code.
You now have all the knowledge you want about wire transfers at the CIBC bank!