Journey [MetaBank] Online and mobile banking login How can I access my Pathward (formerly Metabank) bank account? How can I access my business, commercial, and brokerage accounts via online and mobile banking? How do you get your account back? What benefits and services does Pathward's online banking offer? Check out this post's updates.
Pathward Bank Login
All customers may access a digital banking service from Pathward, formerly known as Metabank. Every user has access to services including cash transfers, bill payments, statements, account summaries, transaction data, etc. by logging into their online banking accounts. If you've signed up for Pathward's online banking services, you may access all of these and many more financial services digitally.
Regulations/requirements for login:
There are a few prerequisites that each client must fulfill before logging in.
Customers must have their login information and be registered users of the online banking service.
Customers must own a trustworthy, private, and secure personal device.
To access the official website, the device must be equipped with a current and secure web browser.
A reliable internet connection is necessary for a seamless login procedure.
The most recent versions of all device operating systems and applications must be installed.
Now let's talk about logging in.
Login process:
Step 1: Open the official website https://www.pathward.com/. Previously, we were accessing the website through https://www.metabank.com/ which will also redirect you to the new website.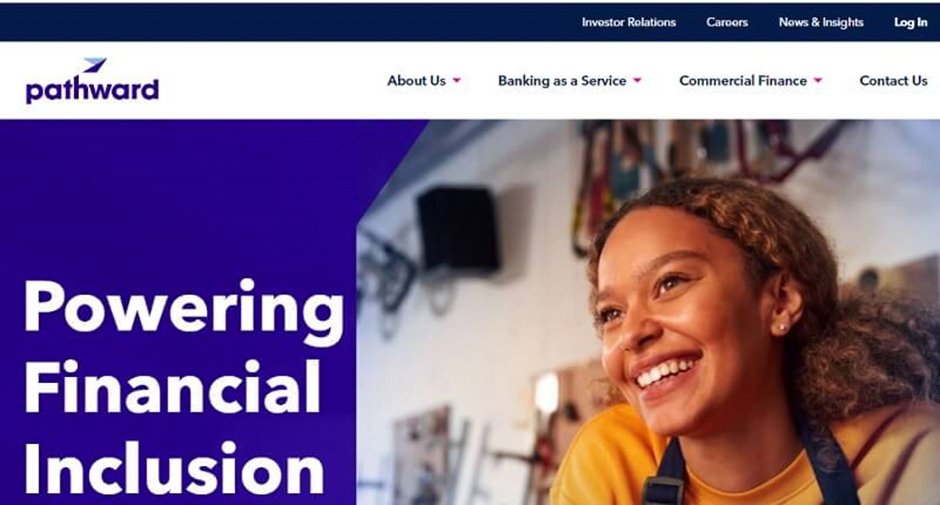 Step 2: The homepage of the Pathward website will appear (as previously displayed). Next, click the Log-In link located in the website's upper right corner. A Login window with several login URLs will appear, as seen below.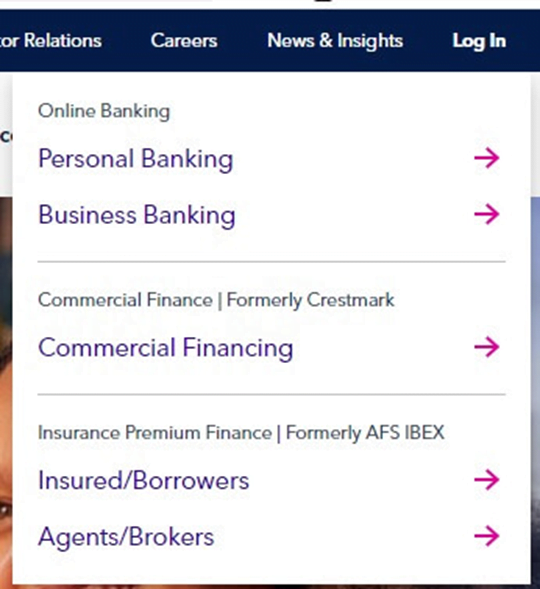 You will find the below-mentioned links in this login window.
Online Banking

Personal Banking
Business Banking

Commercial Finance | Formerly Crestmark
Insurance Premium Finance | Formerly AFS IBEX

Insured/Borrowers
Agents/Brokers
We will discuss all Pathward login processes in detail.
1-Pathward online banking login
a-Personal banking login:
https://web2.secureinternetbank.com/PBI_PBI1151/Login/273970116.
Visit the above link to open the personal banking login page (as shown below).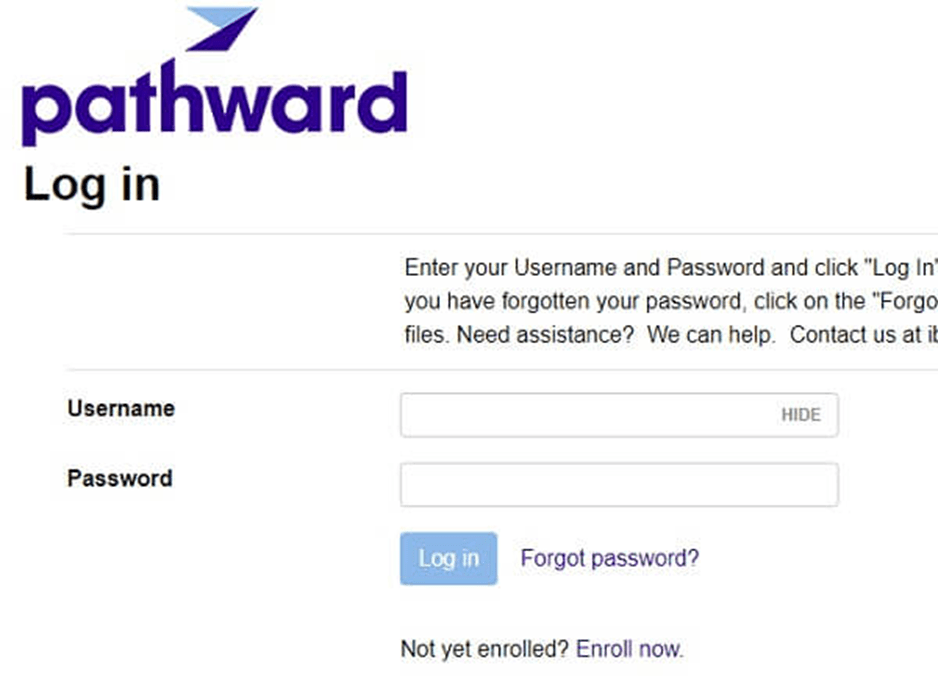 To log in and access your online banking account, enter your Username and Password and click Log In.
Register for b-Business banking:
https://web2.secureinternetbank.com/EBC_EBC1151/Login/273970116
To view the business banking login page, enter the above URL. You'll see a login form, as seen below.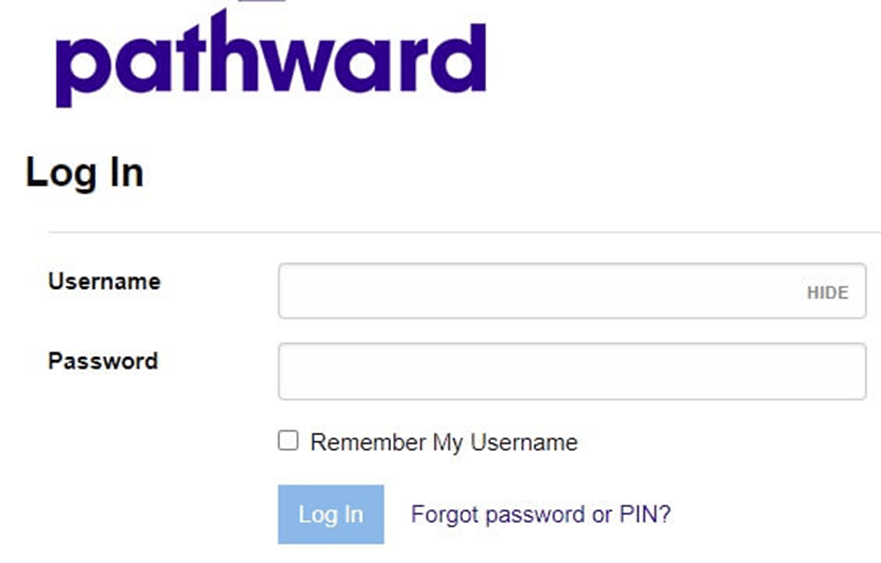 Now enter your Username and password and click the Log-In button to access your account.
2-Pathward Commercial Finance | Crestmark Connect Login
Click the above link to open the Crestmark connect login page. Enter your Company ID, User ID, and Password to login into your account.
Note: All crest mark customers can receive up to a $5000 referral bonus if they refer a client and the client receives funding from Pathward. For more information, please contact your account executive.
3-Insurance Premium Finance | Formerly AFS IBEX
a-Pathward Premium Billing System login for Insured/Borrowers
https://www.pbsnetaccess.com/customerlogin.aspx?portfolio=1073
For insurance and borrowers accounts, please click the above link to open the account login page.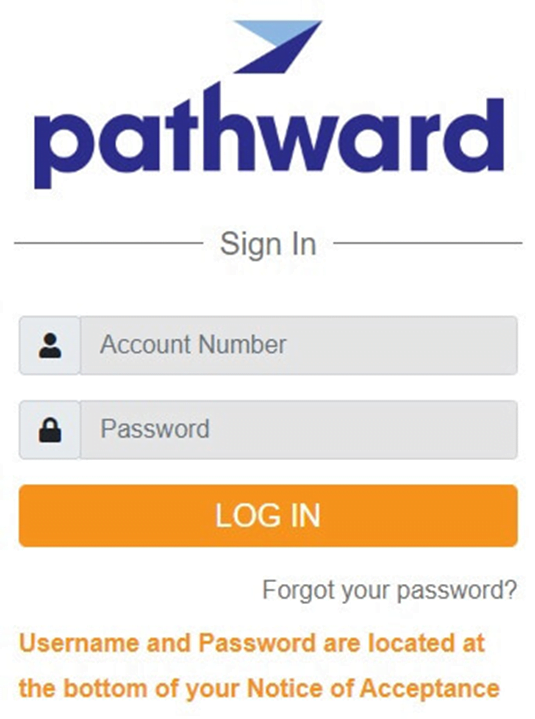 Then, to access your account, type in your account number and password and click the Log In button. To find out your username and password, kindly refer to your Notice of Acceptance.
Sign in to the b-Pathward Premium Billing System for Agents and Brokers
https://www.pbsnetaccess.com/entitylogin.aspx?portfolio=1073
By clicking the aforementioned link, insurance agents and brokers affiliated with Pathward can access their account login page. A login page will appear (as seen below).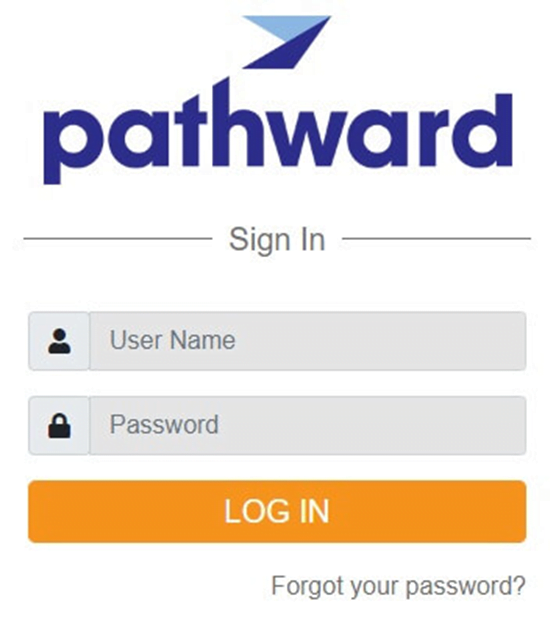 Click the Log-In button to access your Pathward Agent/Broker account after providing your Username and Password.
Pathward Mobile banking sign-in
Accessing financial services safely, quickly, and conveniently is made possible via Pathward mobile banking. The following services are available to customers through mobile banking.
Paying credit card or loan bills
Outside fund transfers or transfers of money from one account to another.
Examine the transaction history to see whether any inaccurate entries have been made.
You can just touch to see your account's balance.
Use the camera on your phone to just take a photo to deposit checks.
Plan ahead or create periodic bill payment systems.
Download the app Pathward
You must download the official Pathward mobile app in order to benefit from a more convenient and accessible banking service that is available around-the-clock. The mobile app may be downloaded in two different ways.
Searching for applications in the store:
Customers may look for the app and download it from the Google Play or Apple App store.
Links for direct downloads:
We are disseminating the official mobile app's direct download links. Customers only need to touch once to download the app.
When the download is complete, tap the new app's symbol on your smartphone's home screen.
Your smartphone will start the app, and a login screen will appear.
To access your mobile banking account, provide your Username and Password and hit the Log In button.
How to enroll in Pathward Online banking services?
https://web2.secureinternetbank.com/PBI_PBI1151/Enroll/273970116
To sign up for the online banking service, go to the aforementioned website. You will be led to an online registration page after clicking the aforementioned link. Complete the enrolling procedure by providing all the necessary information. Once enrollment is complete, you may access your account by entering your new username and password.
Consumer Assistance
Get customer help around-the-clock for any question with your account. Please contact 1-866-559-5037 or email ibank@pathward.com.
Links on Pathward Bank:
Check out some key connections to information and services.